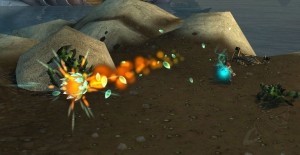 This is my Sniper Monk spec.
Click HERE to see on WoWhead
This build is designed to devastate your enemies from afar without as much as a scratch. The main few abilities that are used are the Spinning Fire Blossom and Crackling Jade Lightning. So, this spec will not be usable until level 54, but it is hilarious to watch, and even funnier to play. Ascension will be a very big help, due to increasing the amount of chi you can have to 5 and your energy regeneration too by 15%. Chi Wave can also be used to get in some damage and some healing as well in case your enemy uses a ranged attack.