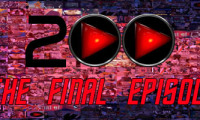 Episode #200 features:
Our final episode!
Join us as we celebrate and draw the curtain on 200+ episodes of Nerd Culture Podcast.
It's been an epic journey and we want to extend a huge thankyou to everyone who joined us on it. We couldn't have done it without you!
Hopefully we'll see you all on our next big adventure!
Download
(right click and select Save Link As)