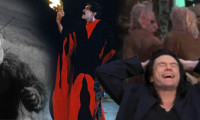 Episode #101 features:
News: Tom Taylor to write Superior Iron Man / Nicola Scott leaving DC / #FireRickRemender controversy / Female Thor / Doctor Who scripts leaked
Reviews: Our favourite 'Bad' movies -  Robot Monster / Manos: Hand of Fate / The Room / Troll 2

Top 5: Our Top 5 Life Lessons from the movies

Download
(right click and select Save Link As)
Robot Monster is on Youtube! Check it out!
* Please Note – iTunes has this episode flagged as Explicit, but it isn't, it was a mistake when uploading it. That's what happens when you're too excited watching Robot Monster instead of paying attention!