Host
I have always been a nerd and am lucky enough to have spent my childhood in the 80's, the 'Golden Age of Nerds'. Now as an adult I spend my spare time playing WoW, working on this site, and watching movies. Luckily my partner, Crystal, is also a nerd and understands my passions.
My friends also share my obsessions and one of them, Erin, was kind enough to introduce me to the world of podcasts as part of his project. I was inspired and eventually Nerd Culture Podcast was born!
Co-Host

I'm also a child of the 80's! I have always been drawn to Science Fiction. One of my earliest memories is of listening to Return of the Jedi on vinyl record. I, of course, loved Star Wars but later grew to love all things Star Trek. In fact, I am wearing a Star Trek tshirt over a Star Wars long sleeve top as I type this!
These days I enjoy watching movies with David and our friends. Our tastes can differ wildly, but sometimes spectacularly collide! When I get the chance I like nothing more than to immerse myself in a good SciFi book, especially Asimov. I'm not much of a gamer, but I do like to watch David play, if he's playing something with a good story (not Halo!). I also enjoy listening to good music and corresponding with my friends.
Crew member
Growing up in the late 70's and 80's, I'm old enough to remember when being a nerd wasn't the cool, chic thing it is today. I'm part of the Star Wars generation, those of us that grew up with the Trilogy (if you don't know which one I'm talking about then why are you here?), Christopher Reeve as the ONE TRUE Superman and Indiana Jones.
One of the highlights of my childhood was "discovering" Jack Kirby's New Gods in the $1 bin at my local comic store when I was 8. Without Kirby, I would never have become the comic nerd I am today.
It was also through a mutual love of comics that I first met David, sparking a long friendship and allowing me to turn my nerd addictions into my new podcasting career.
In my spare time, I write movie scripts and work on film sets. I've also recently taken up the challenge of reading the top 200 sci-fi novels of all time.
I often lament how real world science has let us down. Where are the moon bases, personal robot servants, jet packs and flying cars that were promised to me in my youth?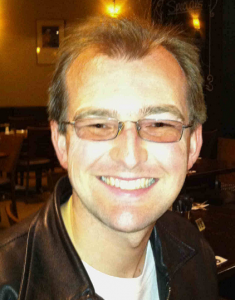 Luke – Harshest Critic in the World

Crew member
Until recently, Luke Walker was Overlord of Darkness. However a third party exploited the 'only persons named Luke shall be called Overlord of Darkness' clause and co-opted the title. Rather than share the position, Luke re-named himself Darklord: Overfiend of the Pit. He is currently planning his attack on the current Overlord of Darkness. The saga continues…….
Crew member

Bo is a fan of all things Geek (except the Battlestar Galactica reboot). He believes that Star Trek is the best scifi ever, Breaking Bad is the best TV show in recent history, 280ZX is the best model car ever, a Turkey Club is by far the best sandwich ever (although Bo really tries to be Vegetarian about twice a year), and is both delighted and terrified by Doritos guacamole and sour-cream combo chips. A little too cocky for his own good, Bo records every episode naked.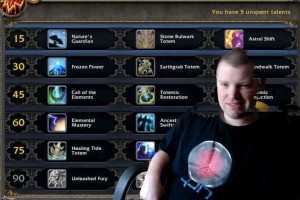 Brian – WoW Yoda
Crew member
I have been a nerd for my entire life, all thanks to Star Wars. I grew up with Episodes 4, 5 and 6, and no matter what anybody says, I also enjoyed 1, 2 and 3. I met David on World of Warcraft and have since then been enjoying a wonderful long distance friendship with him. His Paladin thanks me too, since I taught him how to use her from Vanilla! I also enjoy playing Magic the Gathering with friends and family while I'm not torturing enemies in video games. Poor Diablo!
Nikki – Master Interviewer
Contributor

I was born a nerd, with a video game controller in my hand.  My very first video game I ever played was Super Mario Brothers and I was hooked.  I am married to Wow Yoda and I met David through him.  I approached David in June 2013 about writing short stories and interviews from video games and general nerd culture and have been writing ever since.  In my spare time,  I play video games and Magic the Gathering.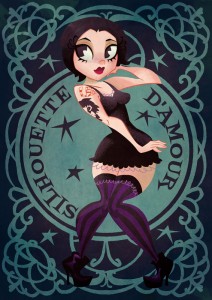 Silhouette – Pop Culture Reporter
Crew member

DJ | Model | Musician | Purple People Eater | Sherlockian Timelord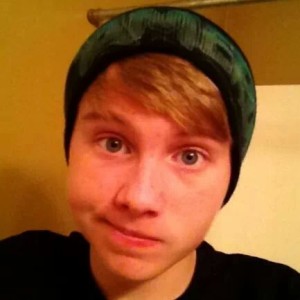 Cameron – American Teenage Nerd
Contributor
Cooler than Samuel L. Jackson riding a T-Rex while shooting Han Solo's blaster!
Although he didn't grow up in the Golden Age of nerd history, he does have a general knowledge of the great things about it!
Cameron spends a lot of his time thinking about the ways of the Geek and plans to one day rule the world. He can be a bit sarcastic, and maybe a bit rude, and his jokes can be VERY offensive or crude, but hey, if it's funny to him, it's funny enough.
He believes the Force is the true power of the Jedi, and he is going to use it for many personal activities. He hates sweet candy, loves sour candy, and thinks that Canada is his spirit animal.