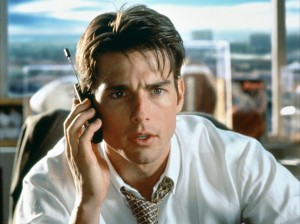 Welcome to part 2 of my series on the films of Tom Cruise.
We finished part 1 with the Mission: Impossible franchise so we'll be starting this one with the Cameron Crowe directed Jerry Maguire (1996)(3 Lukes). It seems to be popular to bag this film for some strange reason, especially for the "Help me, help you." scene, but I confess I like this film. It is genuinely funny, Cuba Gooding Jnr is on fire, and the "You complete me scene." is fantastic.
The following year Cruise chose 2 films that couldn't be more different than Jerry Maguire, Eyes Wide Shut (1999) (which I mentioned in part 1) and Paul Thomas Anderson's excellent Magnolia (1999)(4 Lukes). Cruise had always wanted to work with Anderson, so even though his character, the loathsome self help speaker Frank T.J. Mackey, was a complete departure from his usual roles, he jumped at the chance. And it pays off. His performance is second only to Born on the Fourth of July. In fact everyone in this film brings their A game and I highly recommend it.