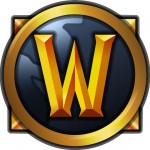 Welcome to my Beasts of Fable dailies guide.
Once completed, the initial Beasts of Fable quest opens up the Beasts of Fable Dailies which can be picked up from your faction's Battle Pet Trainer in the Vale of Eternal Blossoms.
They involve defeating the same Legendary Pets you defeated in the initial quest and are split into 3 quests, Beasts of Fable Book I, Beasts of Fable Book II & Beasts of Fable Book III.
The main benefit of completing these dailies is to get rewards like Pet Treats (which grant Pet leveling XP bonuses), Panda pets, and Battle Pet Upgrade Stones. Unfortunately there is no XP gained from these battles so there is no point in bringing a leveling pet. But by using the Pet Treats combined with my Leveling Guide you'll have plenty of level 25 pets in no time so don't worry about that.
Below you will find the strategies I use to battle these Legendary Pets and complete these dailies. It is unbelievable just how RNG some of these fights are. Strategies that worked perfectly one day will completely fail the next. So please keep that in mind when doing these battles.
Like all of my Battle Pets guides, you can swap out any of the pets for their alternatives if you need to.
Click More for the guide 🙂 (more…)