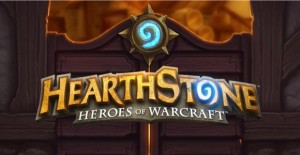 Day 1
I have just completed my first Full day of Hearthstone, and I love it!
Just to give some background to my TCG playing, I have enjoyed about 10+ years of Magic: The Gathering, about 2-3 years of Pokémon, and 1-2 years of the WoW TCG. I have also played the Battletech card game and tried Yu-Gi-Oh (no I didn't like it). This brings me up to Hearthstone. In simple terms, I love it. It's true that it doesn't have the feel for the instant spells, which Pokémon didn't have either (making it more simplistic and easier to follow), however Hearthstone adds in the secrets which activate on the enemies turn, giving a little bit more strategy for you and your foe to think around.
Also, automatically gaining 1 mana crystal per turn up to 10 alleviates the problems of having resource 'clumps' or 'droughts' during your game and is a huge plus. The fact that the game also adds in 'the coin' to allow the 2nd player 1 turn of being ahead of the 1st player resource wise is also an interesting concept to balance who goes 1st and 2nd.
The 9 different characters all have their own unique spells, abilities and even creatures makes them all very appealing, provided you know what type of deck you want to make.  This gives a lot of interesting choices for what may even be the same theme behind a deck, but can be executed in up to 9 different ways, based on the innate hero ability, as well as the extra cards they bring to the table.
I look forward to playing against more opponents, live and npc, and getting a much better feel for this game.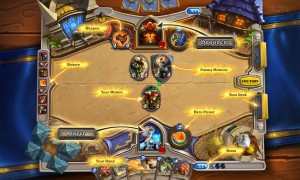 Click More to see how the rest of my week went! (more…)