Welcome to my Spotlight on Steven Spielberg part 3. Last post we finished up the 80's so now we move into the 90's, in which Spielberg produced what many believe to be his finest work, and no doubt contributed to his receiving of a Lifetime Achievement Award at ComicCon San Diego yesterday.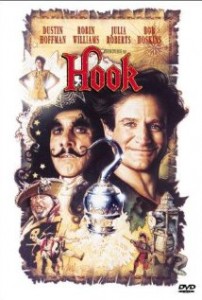 HOOK
Released: 1991
Starring: Robin Williams, Dustin Hoffman, Julia Roberts
Plot: When Capt. Hook kidnaps his children, an adult Peter Pan must return to Neverland and reclaim his youthful spirit in order to challenge his old enemy.
For: Interesting concept, Dustin Hoffman looks like he is having the time of his life playing Hook, & some cool action sequences.
Against: Boring, Robin Williams dominates every scene he is in (great in Aladdin, bad here), the whole film has a sense of smugness about it.
Favourite Scene: The final battle
Rating: 2 Lukes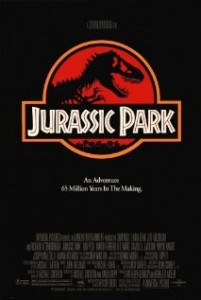 JURASSIC PARK
Released: 1993
Starring: Sam Neil, Laura Dern, Jeff Goldblum
Plot: During a preview tour of a new theme park that exhibits living cloned dinosaurs, a major power breakdown allows the dinosaurs to run amok.
For: Unbelievable special effects (that still hold up today), combining CGI, puppetry & sound, bring the dinosaurs to life. Good story.
Against: Acting is a bit weak.
Favourite Scene: Too many to have just one, so I'll have the Velociraptors stalking the kids, & the introduction of the T-Rex
Rating: 4 Lukes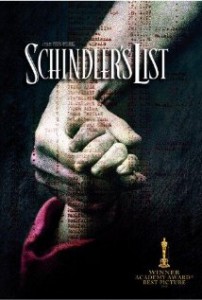 SCHINDLER'S LIST
Released: 1993
Starring: Liam Neeson, Ralph Fiennes, Sir Ben Kinsley
Plot: In Poland during World War II, Oskar Schindler gradually becomes concerned for his Jewish workforce after witnessing their persecution by the Nazis and resolves to help them.
For: A masterpiece. Every actor brings their A game, but Ralph Fienne's performance is extraordinary.
Against: the 'I could have done more…' scene is a little over the top.
Favourite Scene: Every scene Fiennes is in.
Rating: 5 Lukes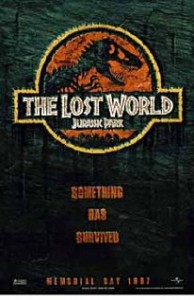 The LOST WORLD: JURASSIC PARK
Released: 1997
Starring: Jeff Goldblum, Julianne Moore, Peter Postlethwaite
Plot: A research team is sent to the Jurassic Park Site B island to study the dinosaurs there, while another team approaches with a different agenda.
For: Dinosaurs, Jeff Goldblum.
Against: Fighting a Velociraptor with funky gymnastic moves.
Favourite Scene: The Velociraptors in the long grass converging on the hunters.
Rating: 2.5 Lukes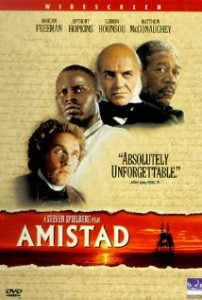 AMISTAD
Released: 1997
Starring: Djimon Hounsou, Mathew McConaughey, Anthony Hopkins
Plot: A court-room drama set in 1839, concerning the trial of Cinque, who led a revolt aboard a slave ship that was traveling towards America from Cuba.
For: Great performance from Hounsou, interesting story
Against: Court room dramas not my thing
Favourite Scene: Cinque's family
Rating: 3 Lukes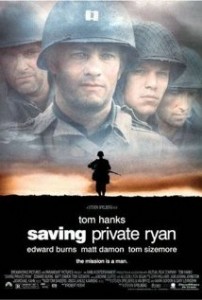 SAVING PRIVATE RYAN
Released: 1998
Starring: Tom Hanks, Tom Sizemore, Matt Damon
Plot: Following the Normandy Landings, a group of US soldiers go behind enemy lines to retrieve a paratrooper whose brothers have been killed in action.
For: A masterpiece in all areas.
Against: The end scene at the grave is a bit forced and unconvincing.
Favourite Scene: The Normandy landing is one of the best scenes in film.
Rating: 5 Lukes
Well, that's it for the 90's. And what a strong decade it was for this great film maker. Next up we hit the 00's and the final installment of this series of Spotlight On. Let me know what you think. I would love to read your opinions.