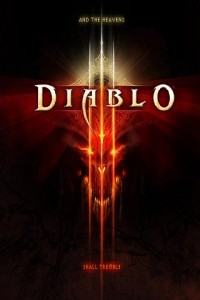 This is my Monk build Spirit Bomb.
This spec is actually possible as of level 48 but is detailed as a lvl 70 due to Mythic Rhythm (as the 4th passive skill).
http://us.battle.net/d3/en/calculator/monk#UeYXjQ!dbci!YZbYbZ
I recommended a 2 handed weapon, and if you have any Paragon points, I highly suggest reducing casting costs and increasing your maximum Spirit (core and utility sections).
This spec constantly replenishes your massive quantity of available spirit and then releases it en masse with several explosions of light in all directions for a lot of damage. The main source of damage is Wave of Light, which costs 75 spirit. Since Monks normally have a total of 150 spirit, this would mean that only 2 castings are possible. However, this is where everything really starts to get fun for this build!
We will start with the Passives on this spec, since they are highly important. Exalted Soul automatically increases your spirit maximum by 100, giving you a total base of 250 spirit along with 2 spirit every second. Next, The Guardian's Path will give you a bonus 35% to all spirit gains and Chant of Resonance gives additional spirit every second and reduces the cost of your Mantra ability by 50% (in this case the mantra grants you a protective shield for survival purposes).
The next part of the fun is the spirit generation. Your Way of the Hundred Fists generates 12 spirit for every hit plus an additional 40% chance to generate an additional 6 spirit (both of those numbers are base, since I'm not adding the bonus from The Guardian's Path). Then, if you really need more spirit, you can use your Breath of Heaven, which not only heals you, but for 5 seconds after using it also gives your Way of the Hundred Fists a boost to 16 spirit for every hit. Plus, if you are surrounded by enemies and are low on spirit, your Blinding Flash takes enemies off of you for 3 seconds and gives you 7 spirit for every enemy that was blinded. This in conjunction with Mystic Ally's activated ability which grants 100 spirit to the monk.
Using all of these skills, I have been able to perform a total of 8 consecutive Waves of Light which is a total of 600 spirit used up out of my character's maximum pool of 258. That's a 232.5% of my maximum spirit pool all used within about a 6-10 second period!
If you happen to be traveling alone, I recommend using the Templar as your follower, so you can get his level 20 ability Inspire, which grants an additional 10% spirit generation.
All in all this spec will keep your spirits high and your enemies in pain!