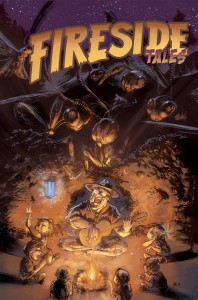 Hi All
In order to celebrate the release of issue #4 Ben Michael Byrne's excellent Kranburn, FEC Comics are putting on An EXTRAVAGANZA!!!
Not only are they releasing Kranburn, but they're also releasing two new comics – FIRESIDE TALES – A horror anthology collecting three brilliant stories from some very talented Australian creators; Alex Smith, Andrew Shaw, Billy Tournas, Mike Wszelaki and Will Pleydon, & SEVEN – Fairy tales were once not so child-friendly. Alisha Jade delves into these origins and presents her interpretations.
How awesome is that! NCP will be there and we'd love you to say Hi!When: 22 September, 6.30pm
Where: All Star Comics Melbourne. Level 1, 410 Lonsdale Street, Melbourne
Cya there!