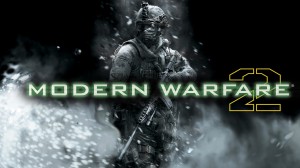 The makers of Call of Duty: Modern Warfare 2 and game publisher Activision Blizzard, have agreed to end their legal fight over millions of dollars in royalties.
The two sides said they had settled the matter out of court. The terms were not disclosed.
Jason West and Vincent Zampella, former heads of Activision game studio Infinity Ward, had sued Activision for wrongful dismissal after the company fired them in March 2010. The pair claimed they were fired to avoid paying them bonuses and sought more than US$36 million ($37 million) based on the game's profits following its release in November 2009. They later raised their claim to over US$1 billion ($1.036 billion).
Activision countersued, accusing them of conspiring to take their secrets to rival Electronic Arts and breaching their contractual and financial duties. Activision also said West and Zampella poisoned the atmosphere at Infinity Ward against Activision, prompting dozens of developers to follow them out the door.
The pair later formed a new company called Respawn Entertainment, which is currently developing games for EA.
Two weeks ago, Activision and EA settled a lawsuit over whether EA unfairly recruited the executives while they were under contract.
EA hailed the settlement between Activision and the game developers as a victory.
"Activision's refusal to pay their talent and attempt to blame EA were absurd. This settlement is a vindication of Vince and Jason, and the right of creative artists to collect the rewards due for their hard work," it said in a statement.
Source: news.com.au