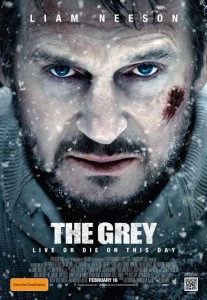 The Grey
Released: 2011
Directed by: Joe Carnahan
Starring: Liam Neeson, Dermot Mulroney, Frank Grillo
Plot: After their plane crashes in Alaska, seven oil workers are led by a skilled huntsman to survival, but a pack of merciless wolves haunts their every step.
For: Wonderful cinematography / Neeson is great / Wolves are well done
Against: Order of deaths pretty obvious / You can only use the sudden pull away trick so many times before it gets boring
Favourite Scene: First appearance of the alpha wolf
Rating: 3.5 Lukes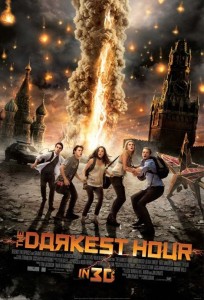 The Darkest Hour
Released: 2011
Directed by: Chris Gorak
Starring: Emile Hirsch, Olivia Thirlby, Max Minghella, Rachael Taylor
Plot: In Moscow, five young people lead the charge against an alien race who have attacked Earth.
For: Idea is interesting / alien method of killing looks cool
Against: Why the f#*k does Natalie get out of the river and then run in the opposite direction away from the group?! It is right up there with the idiot girl from Dawn of the Dead that goes after the dog for all time dumbass moves / The aliens look rubbish / Every person in the movie is an idiot, except maybe the electrician / Stupid plot
Favourite Scene: The initial alien attack is pretty cool, especially the first couple of deaths
Rating: 1 Luke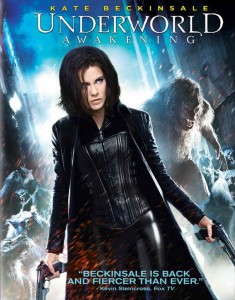 Underworld Awakening
Released: 2012
Directed by: Måns Mårlind, Björn Stein
Starring: Kate Beckinsale, Michael Ealy, India Eisley, Charles Dance
Plot: Vampire Selene wakes from an decade long sleep to find herself being used for experiments in a world where the humans had discovered the vampire and werewolf clans, and all but wiped them out. She must discover what has happened to her lover Michael, as well as the identity of the strange young girl she feels drawn to.
For: The Underworld series is a guilty pleasure for me. The vampires and werewolves are cool, the action is fun and Selene is a great character / Always good to see Charles Dance / Eve looks cool when she transforms
Against: Plot is stupid / 2 directors is never a good sign / Michael is ridiculously powerful, yet gets taken out by a single bullet!
Favourite Scene: Any Selene action scene
Rating: 2.5 Lukes
Released: 2005
Directed by: Ridley Scott
Starring: Orlando Bloom, Eva Green, Liam Neeson, Edward Norton, Marton Csokas
Plot: After learning of a father he never knew and his murder of his brother, Balian of Ibelin travels to Jerusalem during the crusades of the 12th century, where he finds himself as a Knight, the defender of the city and its people, and seeks to find solace for the suicide of his wife.
For: Interesting character moments, especially Norton as the King / sweeping vistas / Director's cut better than theatrical cut
Against: I've actually seen this 3 times. I really wanted to like it, but I have to admit that I don't / Boring story / Bloom not a bad choice as lead, considering he was meant to be more of a thinker than brawler, but he never breaks out of the depressed state he starts off in / Far too long
Favourite Scene: Balian meets Imad / Every scene with Norton, especially the Defence of Kerak
Rating: 2 Lukes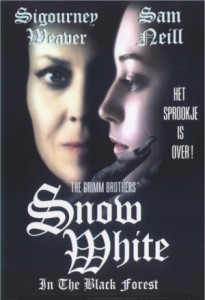 Snow White: A Tale of Terror
Released: 1997
Directed by: Michael Cohn
Starring: Sigourney Weaver, Sam Neill, Monica Keena, Gil Bellows
Plot: After the death of her mother, young Lilli grows up lonely and sheltered, and this doesn't change when her father remarries. Lilli resents her step mother Claudia, but they try to be civil. However, after the stillbirth of her son Claudia become susceptible to the evil influence of her enchanted mirror and tries to kill Lilli. With the aid of a group of outlaws, Lilli triumphs over her insane step mother and finds true love.
For: Weaver is great / Interesting and dark take on the fairy tale, which is more in tune with the original
Against: Sags in the 2nd act / The love plot is weak and creepy – first he hates her, then he likes her, then he's abusive towards her, then he loves her – odd.
Favourite Scene: Lilli throws the ceremonial water in Claudia's face / Claudia starts to realise that the mirror is alive
Rating: 3 Lukes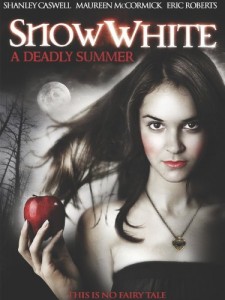 Snow White: Deadly Summer
Released: 2012
Directed by: David DeCoteau
Starring: Shanley Caswell, Maureen McCormick, Eric Roberts
Plot: After the death of her mother, rebellious teen Snow is sent to a delinquent camp by her step mother, which was the site of a horrible murder some time ago.
For: Attractive 'actresses'
Against: Everything else – atrocious acting, boring and predictable story, terrible production values (the blue filter to simulate night is comedy gold) / It was all a dream!
Favourite Scene: None
Rating: 0 Lukes