Yay, we're married!
Everything went very well (I didn't trip over or stuff up the vows) and we would like to thank everyone for their well wishes.
As promised, here are a few wedding photos –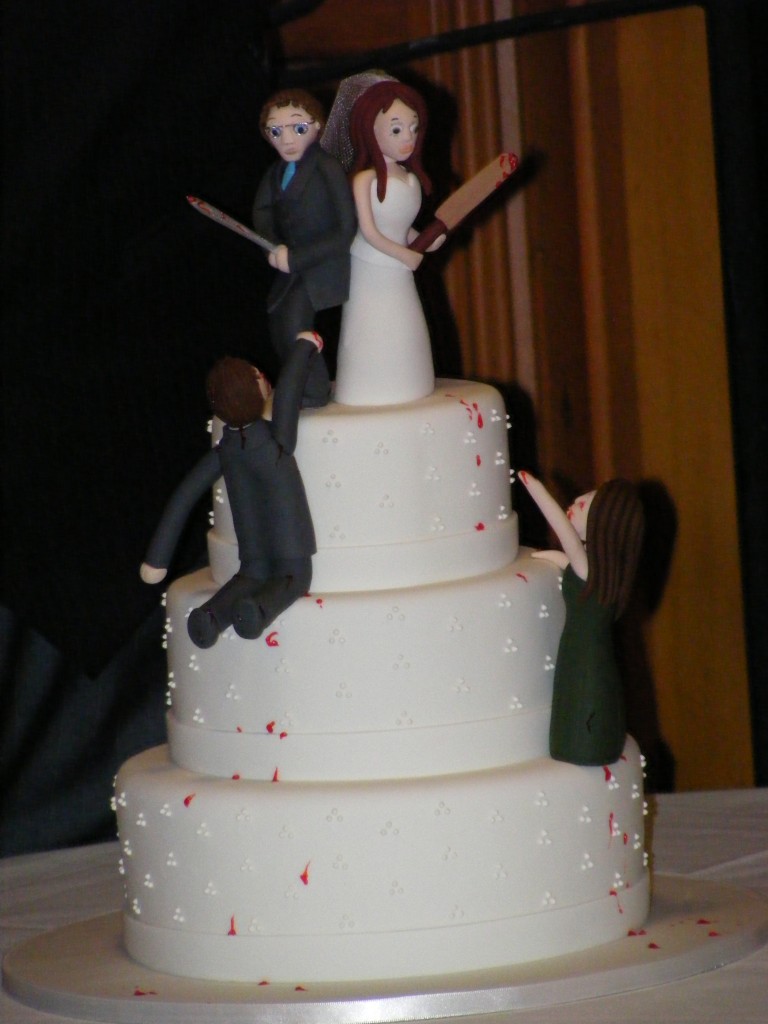 This is our cake. I was inspired by a picture I saw on the interweb. Crystal and I are attempting to fight off our Maid of Honor and Best Man, who have unfortunately been turned into ravening Zombies. I'm using a sword and Crystal a cricket bat.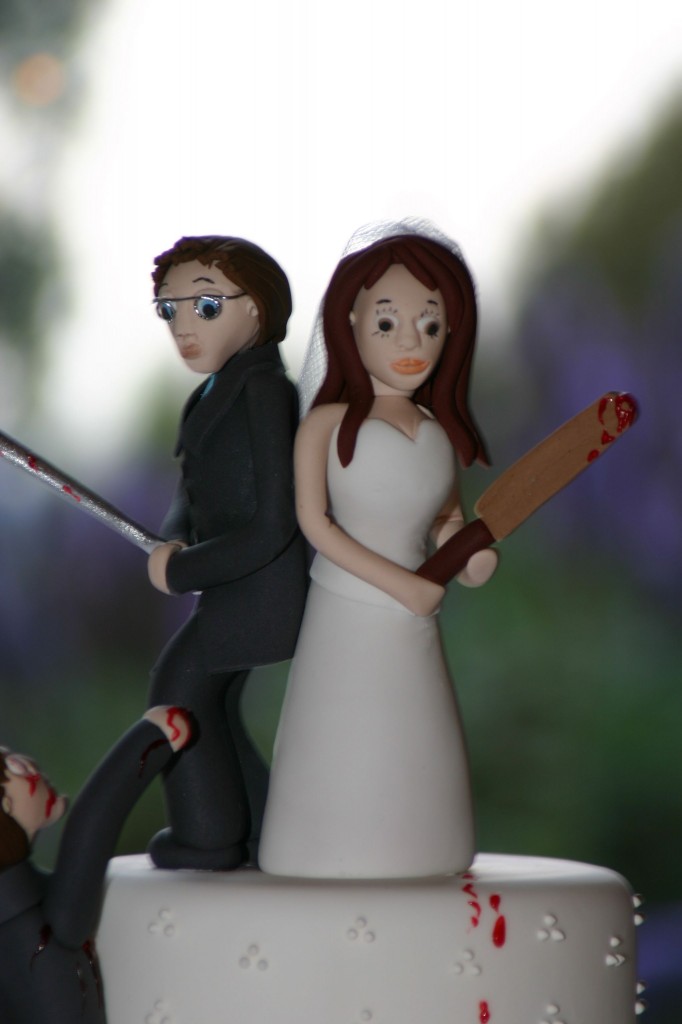 Another shot of the cake.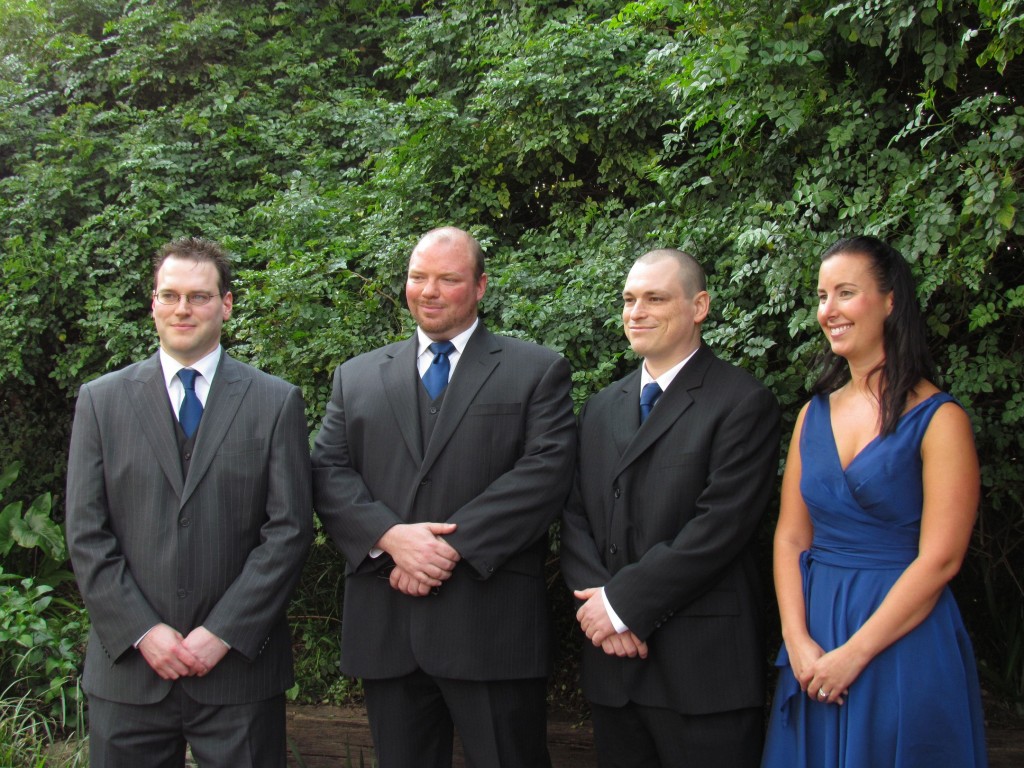 Me and my groomspeople – Richo (fellow NCP Crewmember), Erin (from the Black Panel), & Kristy (one of my closest friends & not a nerd).
Despite my protests, my beautiful bride prefers that no photos of her get posted, sorry ladies.
Tomorrow we will return to our regular scheduled programming, with a Spotlight On….the Terminator!