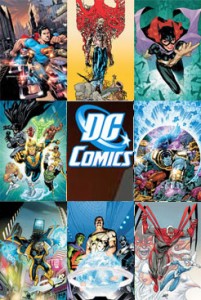 Welcome to another Nerd Culture Podcast Audio review!
This time we're discussing the first batch of releases of the New 52 from DC Comics.
In order to get episode #7 of the Nerd Culture podcast down to a reasonable duration I had to edit quite a bit of quality opinion from the NCP Crew and that made me very sad. But luckily, both Richo and Crystal thought of a plan. Why not post the original edit of the segment as an Audio Review! Think of it as the Director's Cut  🙂
After listening to the review, how about leaving a Comment or send send us an email at feedback@nerdculturepodcast.com? We would love to read your opinions.
Audio length: 74 mins