Welcome to the final installment of Spotlight On….Steven Spielberg. WARNING: Spoilers ahead!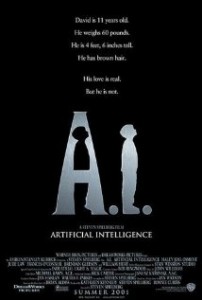 A.I.
Released: 2001
Starring: Haley Joel Osment, Jude Law, Frances O'Connor
Plot: A highly advanced robotic boy longs to become "real" so that he can regain the love of his human mother.
For: Great performances, moving story.
Against: The anti-robots carnival sequence goes on for far too long. Tone of the film jumps around a bit.
Favourite Scene: Thanks to some cool looking aliens, David finally has a day with his mother one last time.
Rating: 3.5 Lukes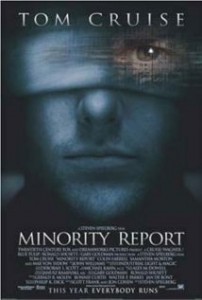 MINORITY REPORT
Released: 2002
Starring: Tom Cruise, Colin Farrell, Samantha Morton, Max Von Sydow
Plot: In a future where criminals are caught before they commit their crimes, one of the officers in the special Pre-Crime unit is accused of a crime and sets out to prove his innocence, and on the way discovers the dark secret at the heart of Pre-Crime method.
For: Great story/concept, visually awesome
Against: Painfully obvious that Burgess is the bad guy & the ending sucks – Burgess should have blown Anderton away.
Favourite Scene: Anderton and Agatha elude pursuit through the mall
Rating: 3.5 Lukes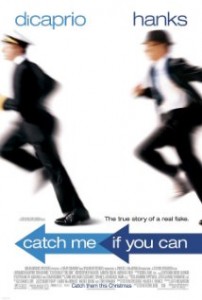 CATCH ME IF YOU CAN
Released: 2002
Starring: Tom Hanks, Leonardo DeCaprio
Plot: Based on the true story of Frank Abagnale Jr. who, before his 19th birthday, successfully conned millions of dollars worth of checks as a Pan Am pilot, doctor, and legal prosecutor.
For: Interesting story
Against: `Sara Lee' product placement jars. The opening sequence is too long. I've seen these actors do better. More like a Ron Howard movie than Steven Spielberg. Because of this I skipped The Terminal.
Favourite Scene: Don't really have one.
Rating: 1.5 Lukes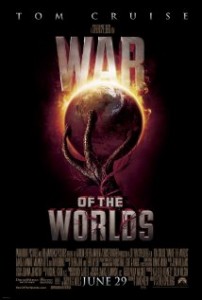 WAR OF THE WORLDS
Released: 2005
Starring: Tom Cruise, Dakota Fanning, Tim Robbins
Plot: Deadbeat dad fights to keep his family alive as Martians invade Earth.
For: Martians/SFX look awesome. Acting quite good, especially Cruise and Fanning.
Against: Original 1953 movie much better. How the hell is the son alive at the end of the film when he clearly walks off to his death earlier? The happy ending really annoys me. I don't mind a happy ending, but it has to make sense damn it!
Favourite Scene: The Martians arrive / the humans being harvested.
Rating: 2.5 Lukes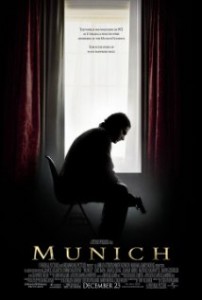 MUNICH
Released: 2005
Starring: Eric Bana, Daniel Craig
Plot: Based on the true story of the five men chosen to eliminate the ones responsible for the Black September terrorist attack.
For: The performances are top notch. Australia's own Eric Bana! When is killing justified? What happens to your soul when you take another human being's life?
Against: The scene where Avner's group share a flat with a Palestinian group really jars. It attempts to show the audience that the Palestinians are people, with their own views but then shies away from giving an opinion of its own. It is a very clumsy and frustrating scene.
Favourite Scene: Avner crying at hearing his child's voice over the phone.
Rating: 3.5 Lukes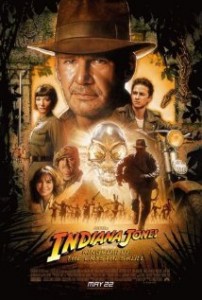 INDIANA JONES and the KINGDOM of the CRYSTAL SKULL
Released: 2008
Starring: Harrison Ford, Shia LeBeouf, Cate Blanchet, Karen Allen
Plot: Archaeologist/Adventurer Dr. Indiana Jones is called back into action when he becomes entangled in a Soviet plot to uncover the secret behind mysterious artifacts known as the Crystal Skulls.
For: Indiana Jones is back! Marion! Cate Blanchet's hilariously over the top accent. Sitting in a cinema as the iconic theme music blares from the speakers
Against: The fridge! Aliens. Mutt Williams. The Monkeys & the Tarzan-esque vine swinging. I could go on.
Favourite Scene: The warehouse fight & the first appearance of Marion.
Rating: 3 Lukes
And that brings us to the end of my series on the directorial endeavors of Mr Steven Spielberg. As mentioned in part #1, I may go over his producing credits at some stage but this is it for now.
What do you think? Was I too harsh on Crystal Skull? Is my admiration for Saving Private Ryan unjustified? Tell me your opinions, I'd love to read them.
Coming up next – In preparation for the upcoming release on Blu-ray I will be doing – Spotlight On….The Star Wars Saga! (Come on, the website is called Nerd Culture Podcast, so you had to have seen that coming!)