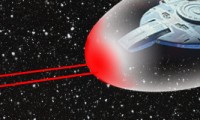 Episode #76 features:
Special: Star Trek v Star Wars
Bo and David are joined by special guest Robert from ST-vSW.net and discuss all things Star Trek vs Star Wars, including the difference in Fans, Canon rules and changes, the imposter Spock & who would win in a dogfight between the Millennium Falcon and the Defiant…and much much more!
Download
(right click and select Save Link As)
Thanks again to Robert for joining us and sharing his extensive knowledge of Star Trek & Star Wars with us. If you have even the slightest bit of curiosity about the Star Trek vs Star Wars debate, or Star Trek/Star Wars canon, please check out his awesome collection of websites. You wont be disappointed.
Star Trek v Star Wars
CanonWars
No Letters Home
And for a different view/opinion on the debate check out – stardestroyer.net