With the upcoming release of the Avengers (only 3 more sleeps!) I thought it appropriate to re-watch the films leading up to this awesome event and judge them as a whole. Enjoy!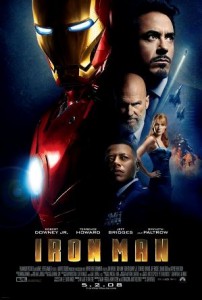 Iron Man
Released: 2008
Directed by: Jon Favreau
Starring: Robert Downey Jnr, Terrence Howard, Jeff Bridges, Gwyneth Paltrow
Plot: Billionaire genius playboy Tony Stark has a life altering experience when he is taken hostage in Afghanistan. He constructs a suit of armour to escape and decides to refine the suit to become a super hero, while fending off an attack on his business by supposed friend Obidiah Stane.
For: Downey was born to play Stark / Armour looks awesome / Great mix of comedy and action
Against: End battle is pretty lame / Howard bad choice for Rhodey
Favourite Scene: Tony is sprayed with the fire retardant foam / Iron Man vs the jets / Tony and Pepper at the party
Link to the Avengers: Nick Fury informs Tony that he isn't the only super hero in the world, and invites him to join the Avengers Initiative.
Rating: 4 Lukes